Ready for your first investing
experience in the Forex market?
• Connect to a broker
• Trade in confidence
• Share with the community
Unleash The Power Of Choice
Bursa⁺ brings you a diverse range of brokers and signal providers in one platform, empowering you to select the perfect fit for your trading journey.
With Bursa⁺, you can easily follow top signal providers and customize your risk management according to your preferences, making it the ultimate tool for beginners seeking a secure and guided entry into the world of trading.

Fast and Secure
Trade confidently on a platform that ensures both speed and the highest level of protection for your trading activities.

Copy trade
With Bursa⁺, harness the power of copy trading to replicate the trades of successful traders. Follow and automatically copy the strategies of top-performing signal providers, taking advantage of their expertise and market insights

Built-in Social media
Connect with traders, share insights, and stay updated on market trends—all within Bursa⁺ platform. Streamline your trading experience by eliminating the need for multiple platforms and engage with a vibrant community of traders directly on the same platform where you execute your trades.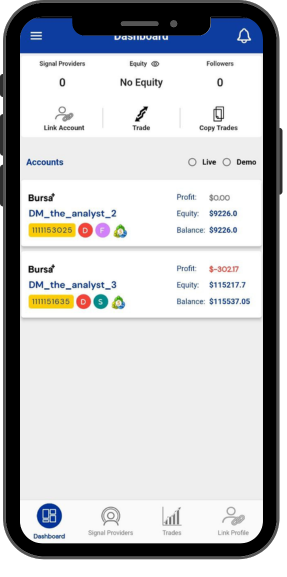 Multiple brokers
Find the perfect broker to start your trading journey with confidence. Bursa⁺ offers a diverse range of trusted brokers in one platform. Easily compare and evaluate their offerings, trading conditions, and customer reviews.

Multiple signal providers
Discover a wide range of signal providers on Bursa⁺ to save time on finding the perfect match. Choose from diverse trading strategies and track records, enabling you to swiftly find a reliable signal provider that suits your investment goals.

Built-in trading platform
Bursa+ offers an intuitive, user-friendly built-in trading platform that simplifies your Forex trading experience. With easy navigation, real-time data, and powerful tools, our platform empowers traders of all levels to make informed decisions and execute trades seamlessly.
AWESOME FEATURES
Experience Forex trading like never before with our powerful features. Elevate your strategies, connect with top traders, and maximize your potential with Bursa+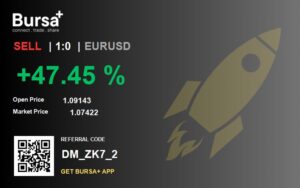 Profit Card
Bursa⁺ introduces the groundbreaking Profit Card, a feature unprecedented in Forex platforms. Share your trading successes like never before, showcasing your gains and losses with a single click on social media or communication channels.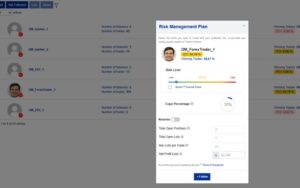 Advanced Risk Management Tool
When following a signal provider on Bursa+, take control of your risk like a pro. Our innovative Risk Management Tool empowers you to set and adjust risk parameters in real-time, ensuring your investments align with your strategy.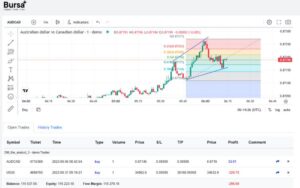 Built-in TradingView Charts
Bursa⁺ takes chart analysis to the next level with integrated TradingView charts. Experience the power of professional-grade charting tools and the freedom to draw your own insights directly on the charts.